"From The Road" is a series focusing on Orange Ambassadors and their touring experiences.
We start the series with a photo update from Sparrows. They're currently on a 100 day tour (or something ridiculous like that). These Canadians, who describe their sound as "spacey post punk rock,"  almost never leave the road. Check out their new EP, "Cold Ground," at their Bandcamp.
Enjoy!
Hello Orange Amplifier enthusiast. This is Devlin from Sparrows speaking. I play guitar and yell in the band. We've been on tour for the past few weeks, and I'm here to share some stories and pictures and other fun stuff from what's been going on. This is an update from the first half of tour, there's going to be another update later on with the last half.
Everybody following? Good! On to some pictures.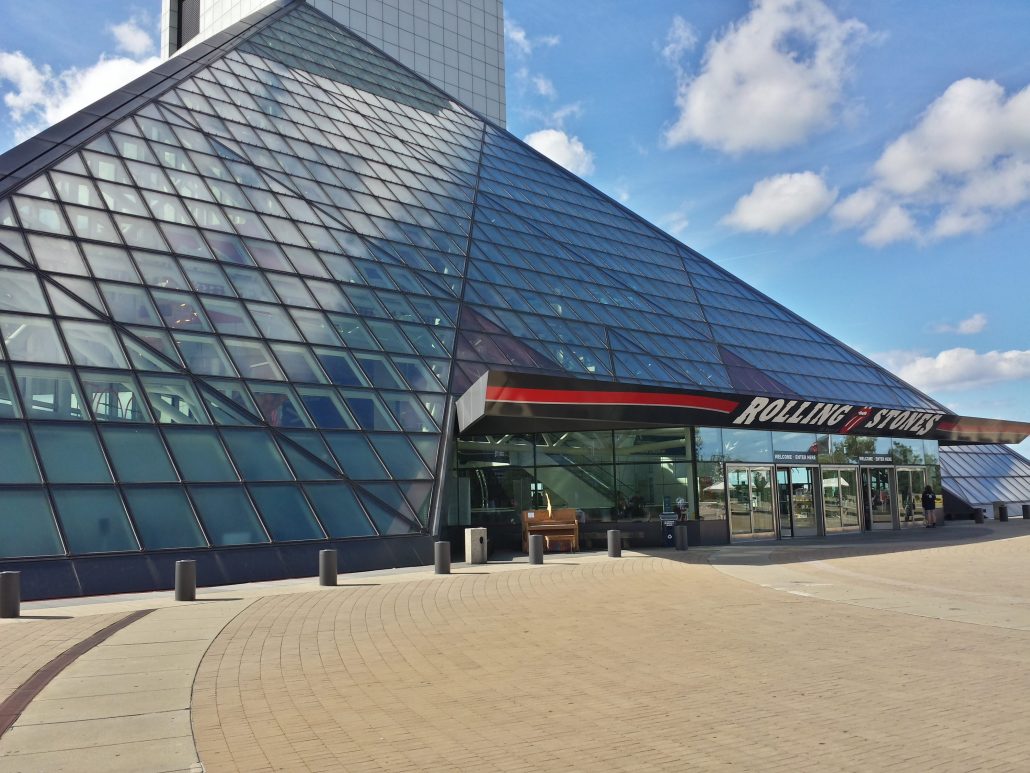 Our first stop on tour was Cleveland, Ohio. We played a house show thanks to the wonderful lads in Cleveland locals Harvey Pekar. Before the show, as this picture illustrates, we made a brief stop at the Rock And Roll Hall of Fame. They had a Rolling Stones exhibit going, which is fitting because we've been listening to Keith Richard's autobiography in the van.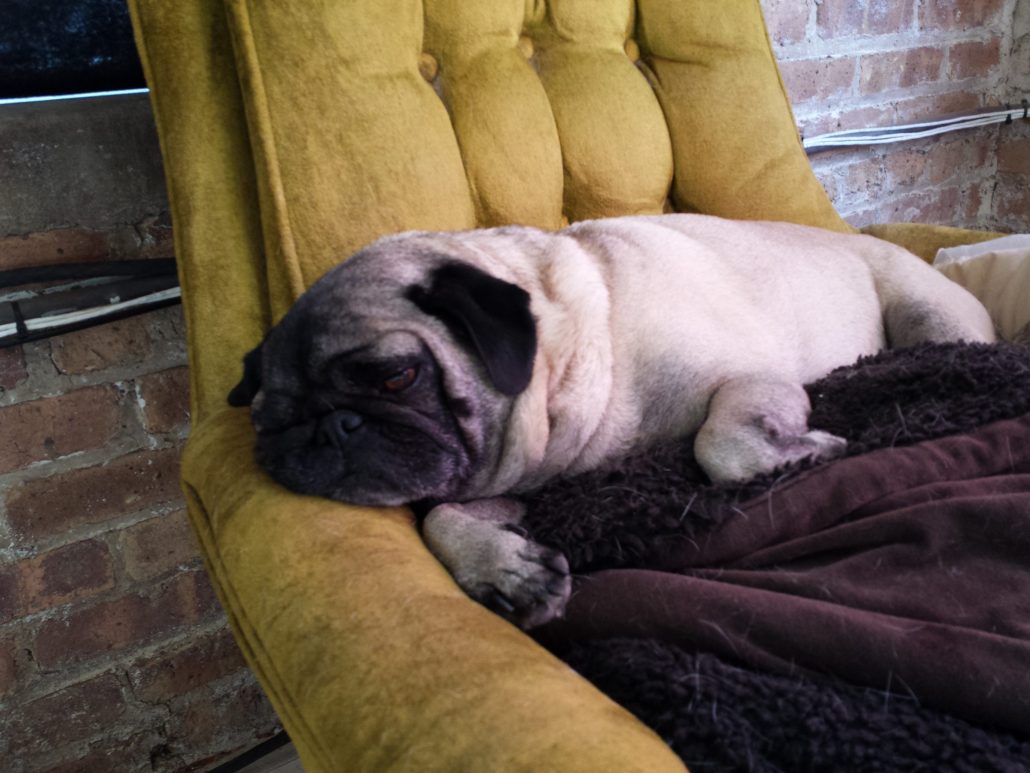 Day two of tour we played in Chicago, Illinois. One of my personal favourite American cities, Chicago greeted us with some unpleasant traffic getting into the city. We had an interview with Fearless Internet Radio which left us scrambling up some stairs to avoiding being too late. During the whole interview, the pug in the picture was snoring behind us, making for an adorable distraction. We played at Quenchers Saloon that night. Good show, and big thanks to Sam for making that happen!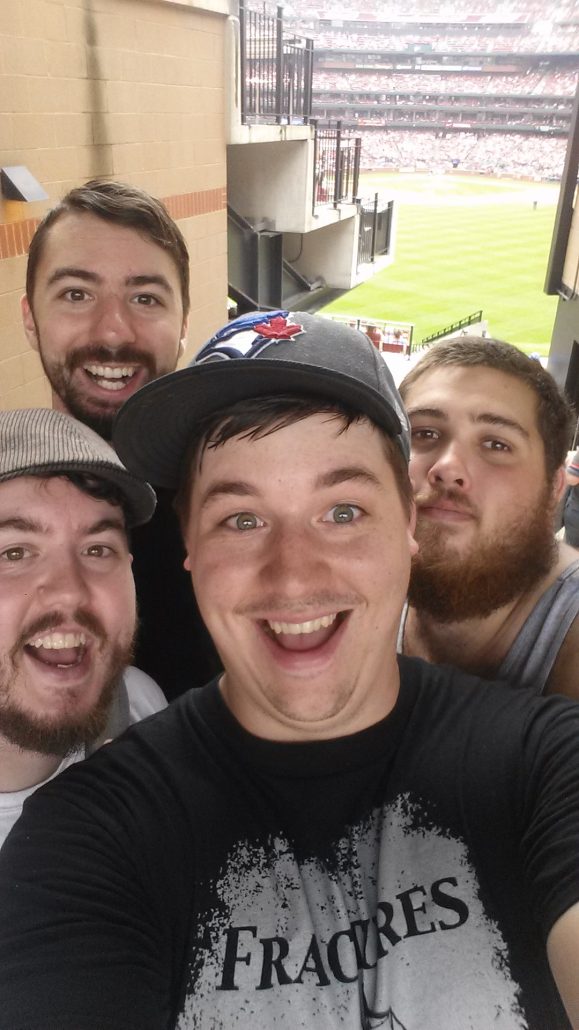 This picture was taken in St. Louis, Missouri, at a St. Louis Cardinals game. We were all pretty pumped when we managed to score some cheap tickets to a game in one of the nicest ballparks I've ever seen. And I'm a big baseball fan. It was a hot and muggy day, but the ball game was a huge pick-me(us)-up. Tour is all about morale and that definitely helped. Interesting show that night, as there was an (insert genre)-core show next door. I don't think I've ever seen a band with that much merch. Probably more weight in shirts than all our gear and trailer combined. Played with Strawberry Girls that night, who ruled. Overall good time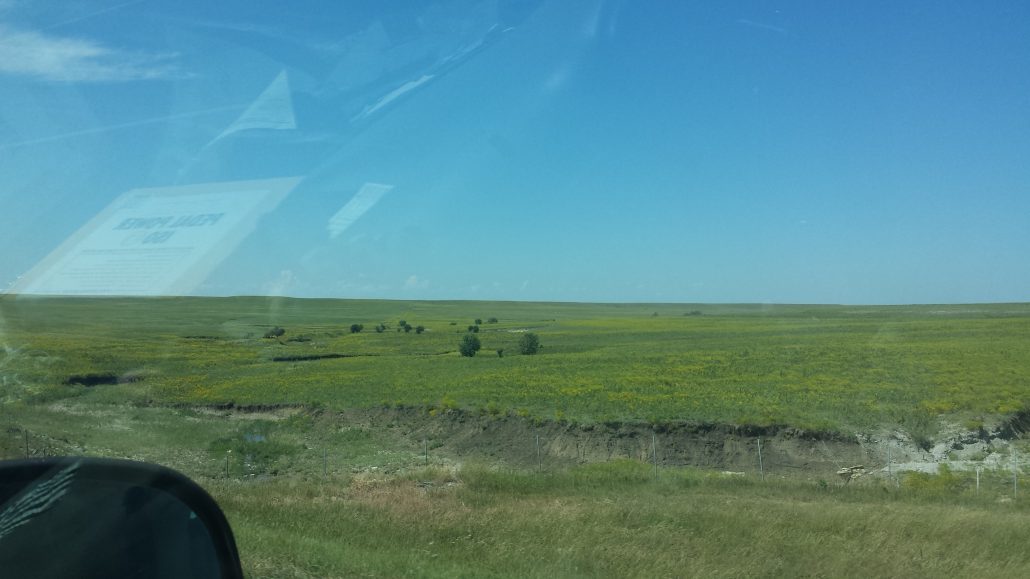 This is what Kansas looks like. It's almost impressive how little there is to it. You're driving and all of a sudden you notice the trees are slowly disappearing, then BAM! You're surrounded by nothing. Just plains that seem to go on miles (kilometers) and miles. I think I took a good dozen pictures of the landscape alone. It's hard to pick which of twelve pictures of grass is the best, but I think I did well.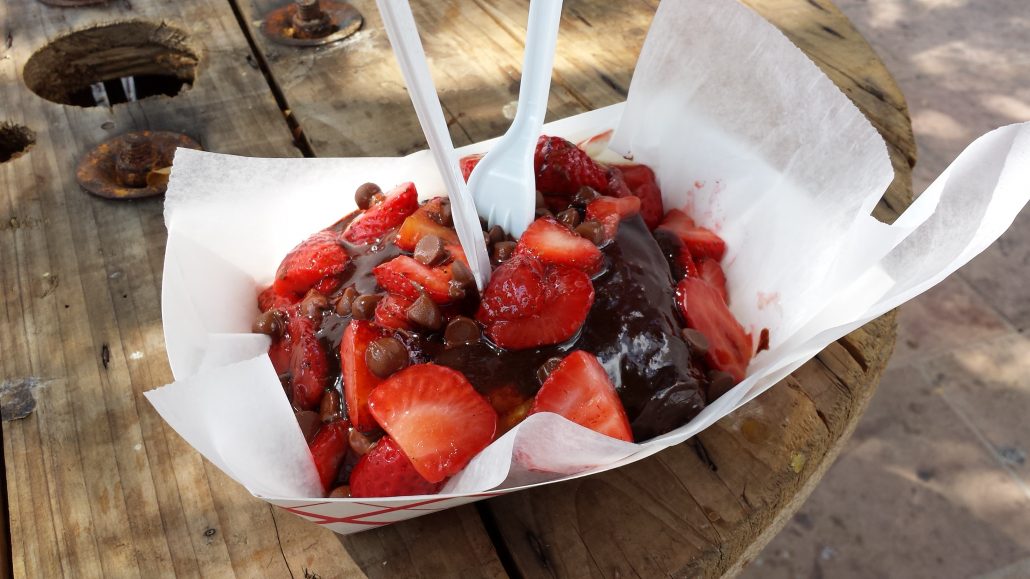 Believe it or not, that is a donut. After being cooked to perfection, it was covered in melted fudge and roasted strawberries. That's the food-truck life of Austin, Texas. One of the coolest cities we've been to, it certainly lives up to its reputation as "weird". I can't remember the last time I've seen that many interesting, we'll say "characters", walking by the venue during the show. Thanks to Blake for letting us crash at his place and keep out of what was a pretty deadly Texas heat.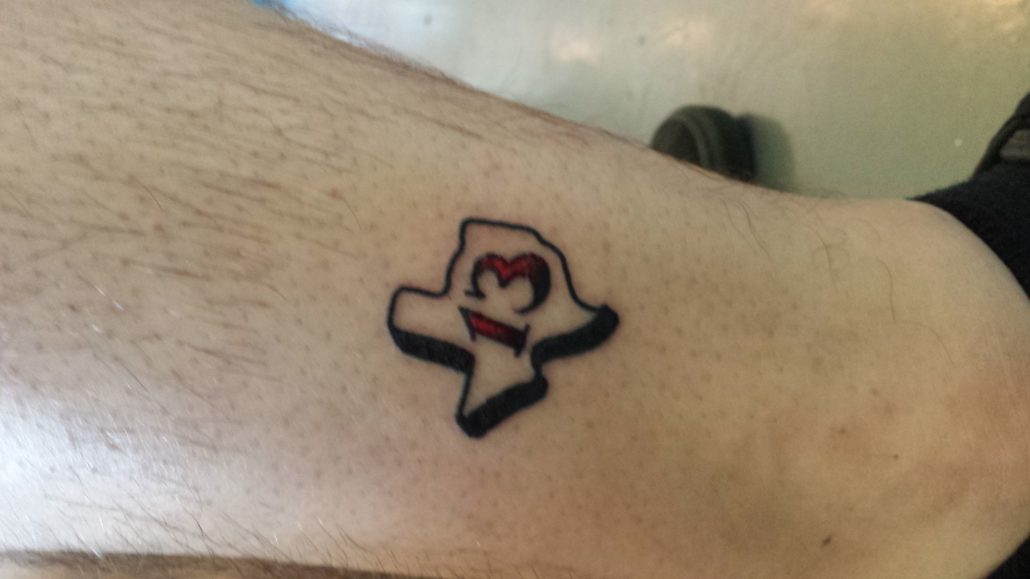 Speaking of Texas, the next day was Friday the 13th, meaning $13 tattoos. And since we were in Austin, I decided to permanently brand myself with the state outline. It works out well that this was the first year we toured into Texas, and it's 2013 so the 13 inside the outline has a bit of a cooler meaning to me. So deep.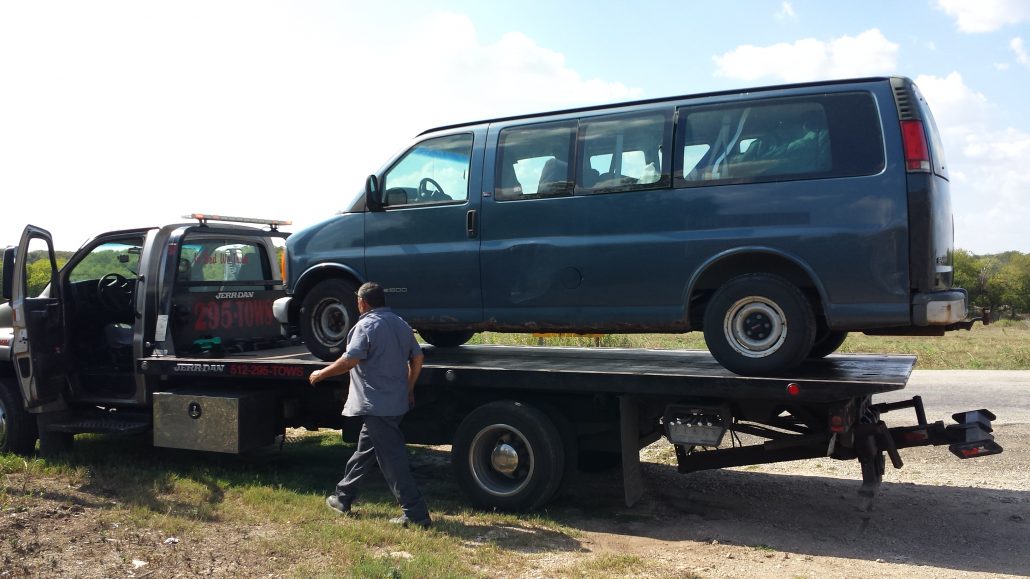 If I had to pick one picture to summarize this tour, this would take the cake. It's been the tour of van issues. To put it into perspective, we got to Chicago on day two and our steering wasn't working too well. Take it in and get a ball joint replaced. Back on the road. Get into Texas and realize that one of our tires is ripping. No issue, we have a spare that we can throw on (and by throw on I mean pay a professional to delicately place it on) and we can get on our way. Driving between Austin and San Antonio, we hear something explode and we lose control of the van for bit. We safely pull off the highway and take a look, and the tread on the replacement tire blew up. Wait around 2 hours for a tow-truck, followed by 2 of us going with the van for 2 hours to get all four tires replaced while the other 2 of us wait with the trailer, and we could get back on the road. Touring is expensive.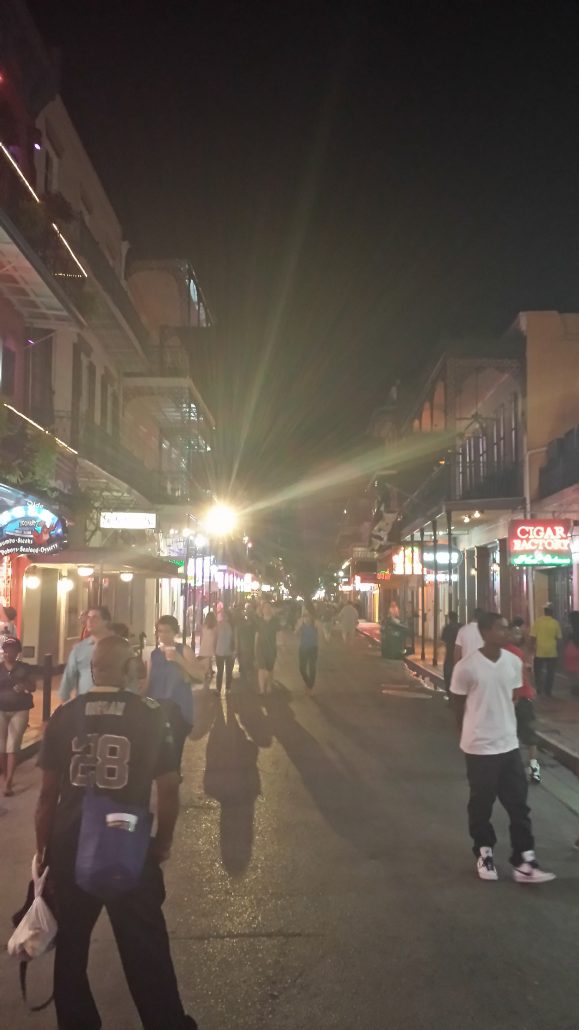 This picture in no way gets the whole feeling across of what we experienced. After playing some great shows in Texas, we start heading east and get our first taste of Louisiana, specifically New Orleans. Played at the Mushroom, a cool record store that seemed to be in a predominantly student housing area, we took a night trip to Bourbon Street. While we didn't actually do anything, the walk through was unlike anything anywhere else in the world to me. Just a strip of bars and clubs, packed with people on a Sunday night, and that just breathed energy. Next time hopefully we can go back with a bit more time to spare. Considering as a band we generally (always) pick sleep over party post-show, this would have made an enticing exception.
Right now we're heading up into Alabama for a show in Birmingham as we start the slow process of making our way home. We'll have another update coming up in the near future. Hope to catch you then!
Devlin Morton, Sparrows

https://orangelearn.com/wp-content/uploads/2013/10/Picture-7.jpg
1688
3000
Alex Auxier
https://orangelearn.com/wp-content/uploads/2018/04/Orange-Pics-logo-307px.png
Alex Auxier
2013-10-22 20:24:31
2019-07-01 15:08:40
From The Road: Sparrows